For many locals, there are few things more enjoyable than a night spent on the backyard patio. Having a hidden oasis is the perfect escape from the hustle and bustle of everyday life. You can sit and sip on some iced tea or have a margarita right in your yard, while enjoying beautiful paver patterns.
Not to mention when you have a paver patio, you will feel a pride of ownership about the look of your backyard and be more excited to entertain. However, when you're starting the process of designing a dream space, it's hard to know where to begin. With these paver patterns, you will be able to find something that fits your style.
In the spring and summer months, it's so much fun to get out the barbecue grill, put on some music, and have everyone hang out on the patio. During the winter months, I miss the outdoor lifestyle my paver patio provides.
In Texas, the summers can be brutal, but that doesn't stop us from venturing outdoors in the evenings and enjoying our patio. Fresh air does your body right, especially when you can spend it with family and friends on a paver patio.
Paver Patio Designs
When it comes to designing the perfect patio, there are TONS of options available. It can be overwhelming when you see all the different ideas, looks, and textures. Don't worry! We completely understand and are more than happy to help you chose the best paver patio for you and your family.
We have found some of the very best paver patio designs that we are excited to share with you. Imagine how amazing it's going to be to have a finished backyard patio that you can enjoy. You have to take the leap and decide what style and look suits you best. Let's get started by figuring out what type of design you like.
Circular Patterns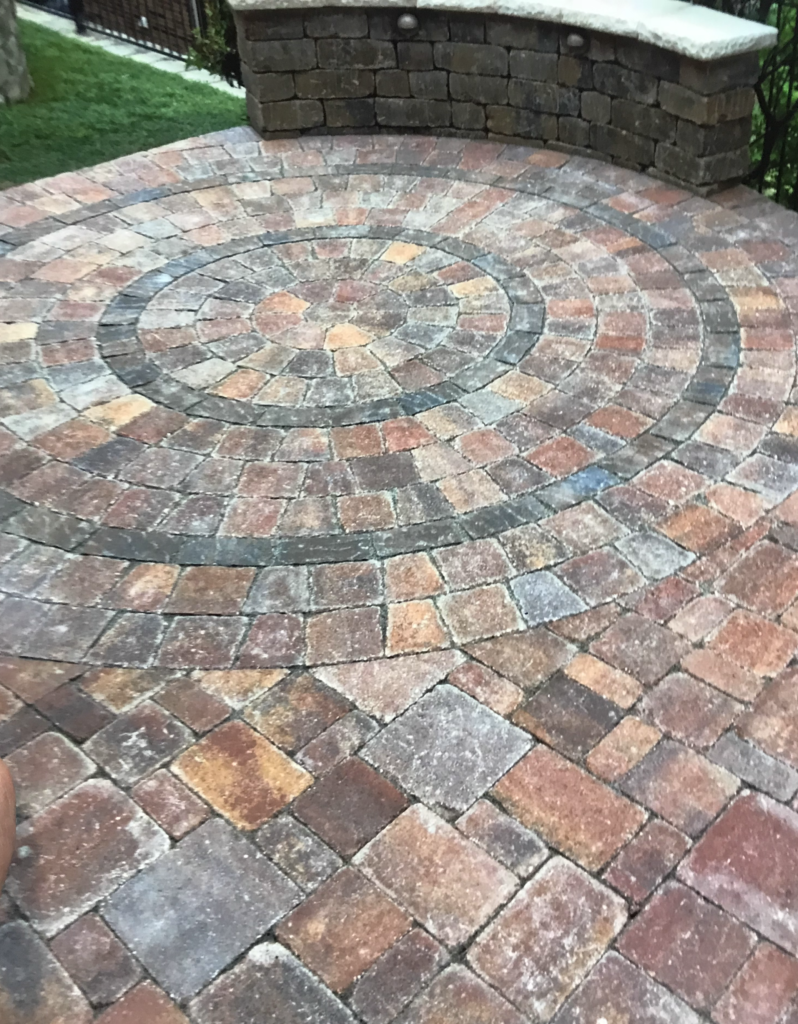 If you are looking to create a "wow" factor for your patio paver design, using a Circle pattern is a beautiful way to add some character and personality to a large area. If you feel like you want to take on a new project, you can always try to do DIY; we always recommend hiring a professional as it will save you some time. It's essential to lay the pavers out and get a feel for the size and shapes of the pavers. This process is where the DIY'ers usually get frustrated because it does take some time when you are first learning.
You can have the pavers be placed firmly against each other, and the gaps filled in with sand or even mortar. The finished product is beautiful and is very appealing to anyone who gets to spend time on your patio!
Basket Weave Pattern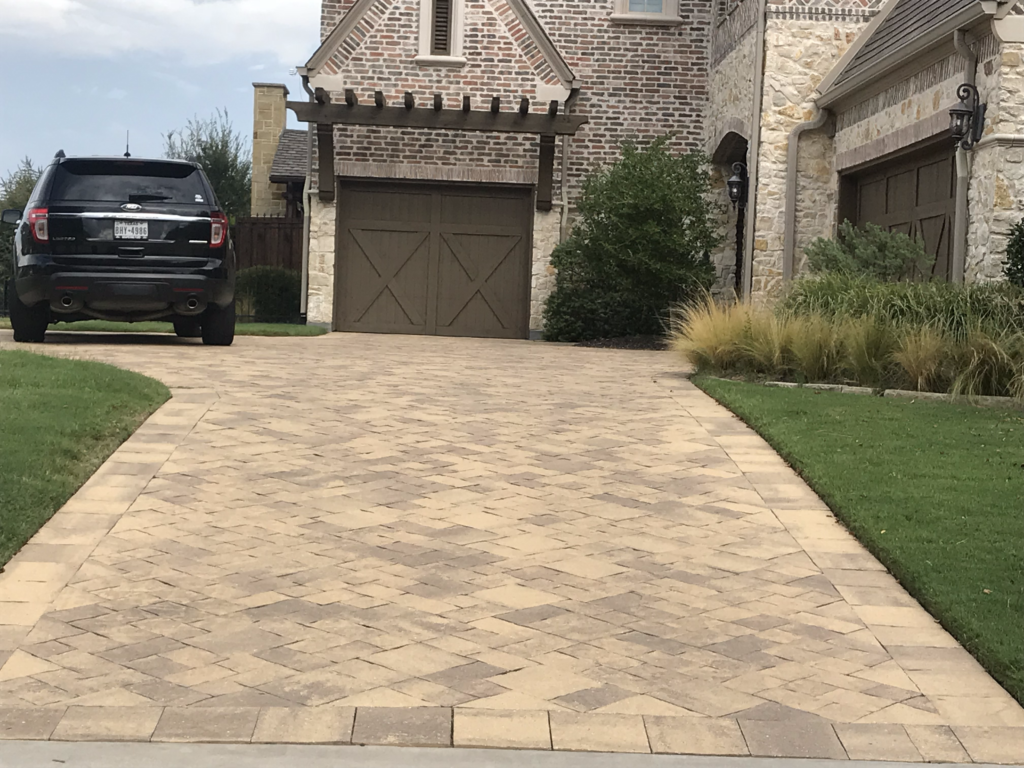 The Basketweave pattern has been around for ages and ages. It's a standard design, and the finished product looks terrific. If you love the look of vintage patios, then you will fall in love with this idea. Using a Basketweave pattern will be an eye-catching way to add some charming beauty to your space.
Due to all the new paver patterns out there, the Basketweave pattern is used less frequently than what it used to be, and if you want something that looks stunning, vintage, and timeless, then opting for a Basketweave may be an excellent option for you.
Herringbone Paver Pattern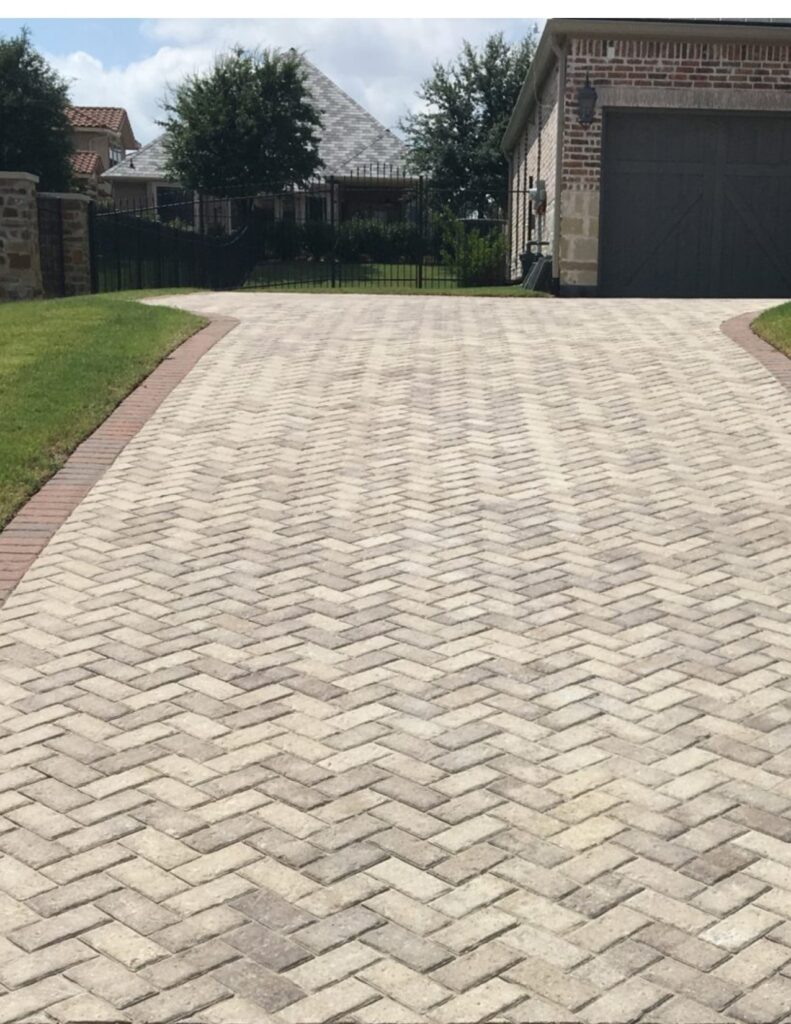 There is nothing more trendy right now than the Herringbone paver pattern! Don't worry; even though it's trending, this style pattern is a classic. It is an impressive design that is inviting and positively gorgeous! Many people use it for their backsplash, and you can also use the Herringbone pattern in your patio design. It takes time and consideration to lay it all out and make sure that it's just right, and I promise you will love it when it's complete.
You can opt to keep all the pavers similar colors, so the Herringbone pattern muted, or you can choose contrasting colors to give your patio a pop of color, texture, and style. When it comes to Herringbone patterns, there are lots of different designs and choices out there, and they are all magnificent.
Running Bond Pattern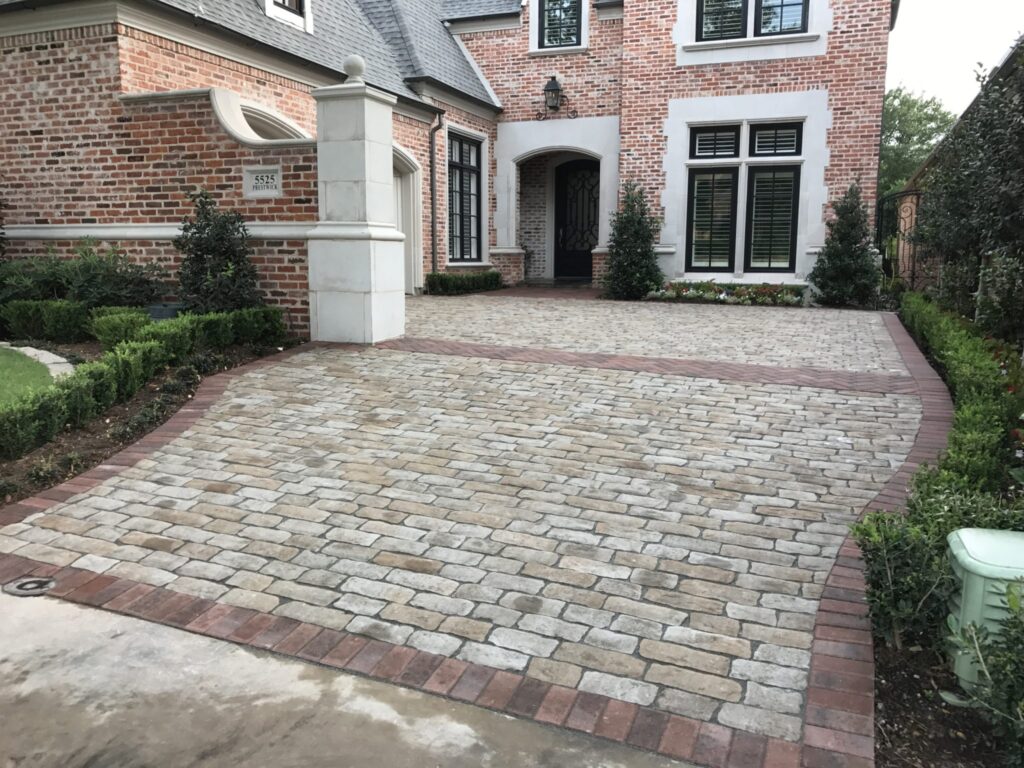 Many people choose the simple design of the Running Bond pattern because it's timeless. It will never get old or tired because it's beautiful and will draw your eyes in. If you want something that looks amazing and isn't extravagant, the Running Bond pattern is a fantastic paver patio idea.
You will enjoy all your barbecues and family get-togethers for many years to come without having to worry that it will start to look dull. Choosing a classic style is often more affordable because it doesn't take as much work to organize the pavers.
Pinwheel Pattern
If you are going to go with a Pinwheel pattern for your backyard paver patio, it's always best to hire someone to take care of it for you. Figuring out the model can be stressful if you don't have experience at it, and it will take some time.
I promise once the Pinwheel pattern patio is in place, you are going to be blown away by how magnificent it is! It's worth the wait and headache if you are attempting to put it in yourself.
Combination Patterns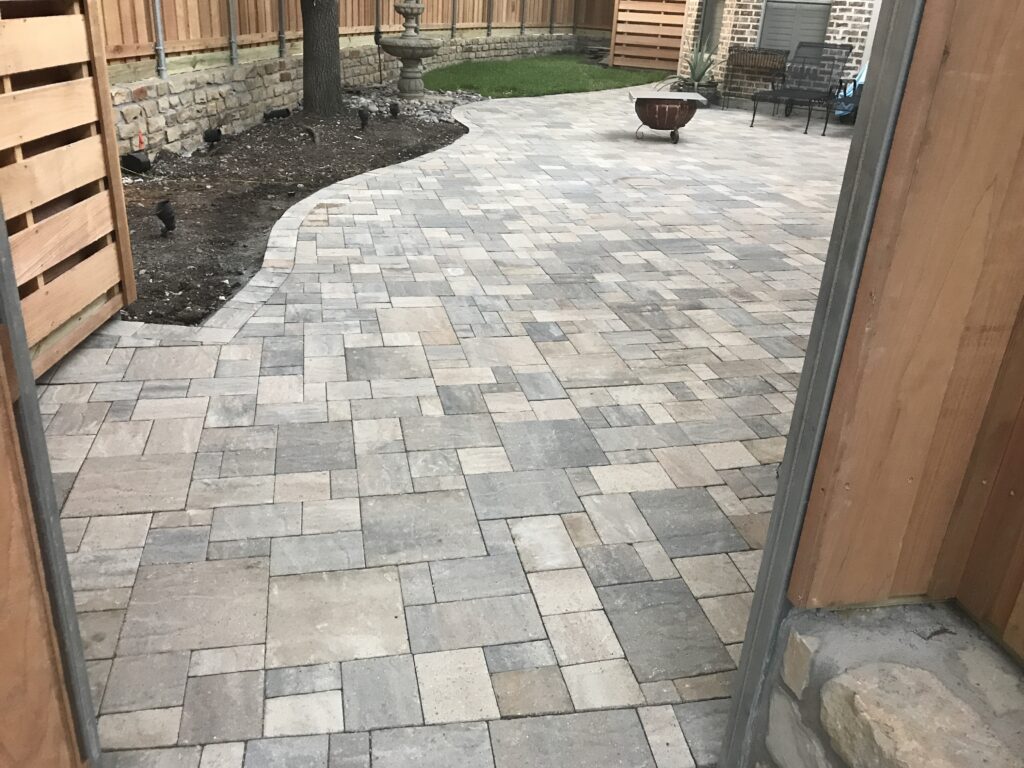 Not only can you go with one of these options, but you can also use a combination of a few of the patterns. For example, maybe you want a sidewalk on the way to the main pool that has a pinwheel pattern and ends with a giant circle in the central portion of the patio.
The options are truly endless when it comes to adding various textures and styles. Using multiple patterns is excellent if you have a large space for a patio. It will keep your eyes engaged without being overwhelming.
Now that you have learned about the paver patio designs, you are ready to choose what works for you, and you will be enjoying your patio in no time! Those nights spent on the backyard patio in Dallas will be even more enjoyable.
More Posts to Read: