Think outdoor patios are just for warm weather? Think again! There are some super easy ways that you can spend time outside. As the weather cools down, don't stay inside. Follow these clever tips and you'll enjoy your patio in the winter, no matter what the weather brings.
Enjoy Your Dallas Patio in the Winter
The temperature in Dallas is always a bit questionable in the winter months. Temps might drop quite a bit, but that doesn't mean you should neglect your gorgeous patio in the winter.
Even when the weather gets down to near freezing temps, here are some easy tips that will help you enjoy time outside with people you love.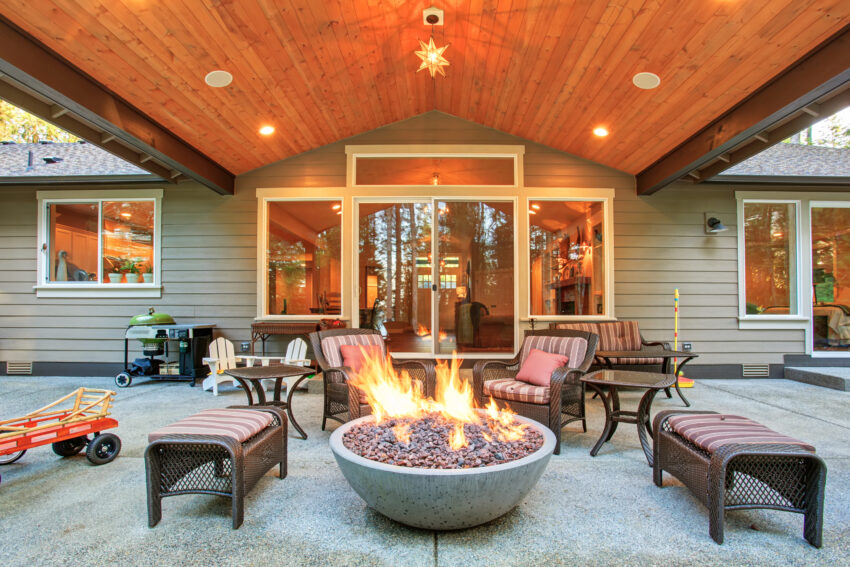 #1 Install Backyard Firepits
Time around the fire is the epitome of cozy and fun. When you install a backyard firepit, you elevate your outdoor patio to be a year-round place for hosting parties or relaxing at the end of the day.
There are different types of firepits. If you don't enjoy staring fires with wood and matches, install an electric or self-starting firepit.
These are the 4 main types of built-in firepits:
Wood Burning: This is the most common and budget-friendly option.
Gel Fuel Fire Pits: Gel is cleaning-burning, so they don't give off very much smoke. But this also means they don't provide as much warmth as wood-burning ones.
Propane Fire Pits: The flames rise between faux wood and look impressive without any effort.
Natural Gas Fire Pits: These are similar to propane, except they have a permanent natural gas line attached to them.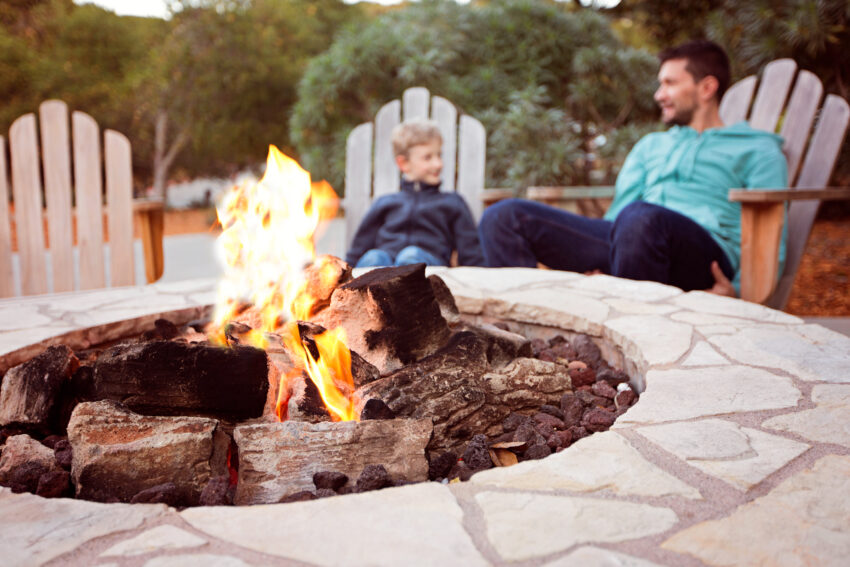 The other fantastic thing about backyard firepits is how stunning they look on an outdoor patio. The winter months are the perfect time to have one added to your existing patio.
Imagine all the parties and cookouts you can host in your backyard with a fire pit—not to mention all the s'mores that can be made! These are some of the most popular patio additions people buy.
Belgard sells a kit where you can build a firepit yourself. Or, save yourself the time and hassle and have Precision Pavers build a custom one for your space so that you can use your patio in the winter months.
#2 Use A Patio Heater
A more budget-friendly option is to use a patio heater next to your table and chairs. Ensuring the space is warm will help keep the stories coming and the laughter rolling.
An outdoor heater can be pulled out when the weather is particularly chilly and put away when it's not. Plus there are some unobtrusive ones that will blend in naturally with your outdoor decor.
These are smart to have on hand because you can use them with your firepit if the firepit isn't putting off enough heat.
#3 Save Space With a Tabletop Propane Heater
If you want something that will give off heat and look stunning at the same time, pick out a beautiful tabletop propane heater. They are lovely. As you browse for one, you'll see tabletop torches that look like the fire is rising out of pebbles, or heaters in slender glass containers. Using a portable propane heater on your patio in the winter gives you the ability to use it when needed and store it away when the weather is warmer.
#4 Add An Outdoor Fireplace
Not only do these feel warm, but they elevate the look and style of your patio. And what screams winter time more than a fireplace? These run the gamut from the super intricate and artistic fireplaces to more basic copper or metal ones.
Precision Pavers also builds and installs custom fireplaces in backyards all around the Dallas-Fort Worth metroplex.
Choosing and installing an outdoor fireplace will take your outdoor patio from cute to completely amazing! Of course, they will warm you up when it's cold outside too.
#5 Layer Cozy Blankets
Finally, you can also just get some comfy outdoor furniture and snuggle together under some cozy blankets. Sometimes it's just fun to feel the crisp night air against your cheeks while your body curls up under a soft, heavy blanket.
Get An Outdoor Patio This Winter
Outdoor patios are places where you can spend time with your family and friends. It's a place for sipping a glass of wine at the end of a long day and listening to the sounds of the air around you. These are outdoor escapes, places for parties or unwinding alone.
Having a paved patio in your yard means you don't have to worry about mud or dirt. You can walk outside in your slippers and enjoy the evening ambiance in peace. It's pretty dreamy!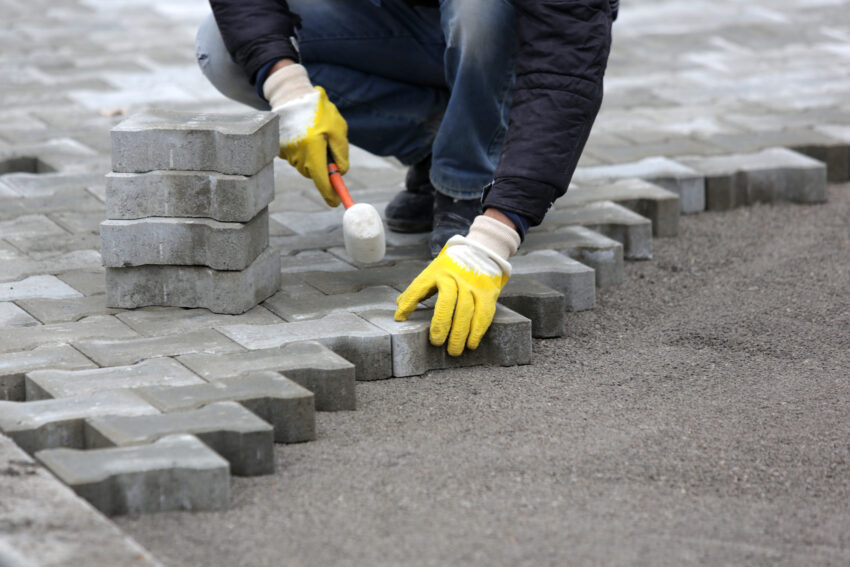 If you don't already have a paved patio, winter can be one of the best times to add one. There's always a huge rush to install paved patios in spring and summer when outdoor parties are plentiful. But installing one in the winter is smart. You won't have to wait as long for an appointment. And you can be one of the few people that can host outdoor parties in the wintertime.
Don't wait, create the patio of your dreams!